Alright, so if @vanclute is the herald of standard, everyday-use Soylent experience, I'm going to make a thread such that I can pioneer a log of "what if I put this with this*??*
Or in other words, I'm going to try a bunch of weird stuff with Soylent over the coming weeks, and let you guys know how it turns out. Also, feel free to suggest, just know the point is things that could actually turn out well, not fear factor
Also I'll probably devise some amusing rating system when I'm not supposed to be busy… or when I'm still supposed to be doing work, y'know, whichever.
---
Experiment 0:

Cookie Dough
Experiment log:
This is something I've been wanting to try for
months
. Over the weekend, I had a chance to obtain chocolate chips, and finally see how it would turn out.
Preparation:
Emptied entire bag of Soylent into a glass pan/bowl thing
Added one StarterKit-scoop of water
Added oil
Not really thick enough - added a second scoop of water.
Lots of mixing.
After the second scoop, it turned out to be a little too thin - around the consistency of pancake batter. After much stirring, I decided to add the chocolate chips, and then leave it in the fridge to thicken. FWIW, I left it uncovered in the fridge for the first few hours, checking/stirring every hour or so. By hour 3 or 4, it was more like peanut butter. Not quite "cookie dough", but still pretty good. Before leaving for my evening plans, I covered the vessel with plastic wrap, and left it in the fridge overnight.
Taste test: Delicious. (even better with a little salt)
Irregularity rating: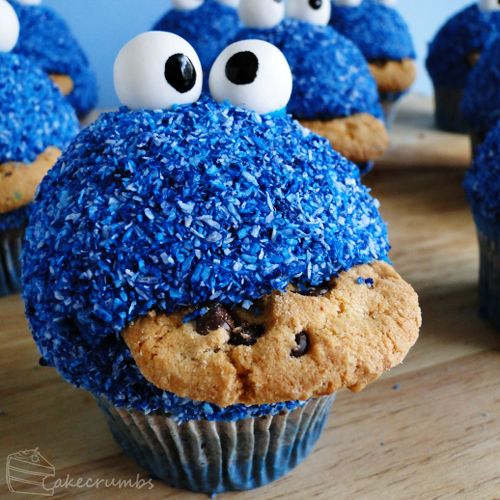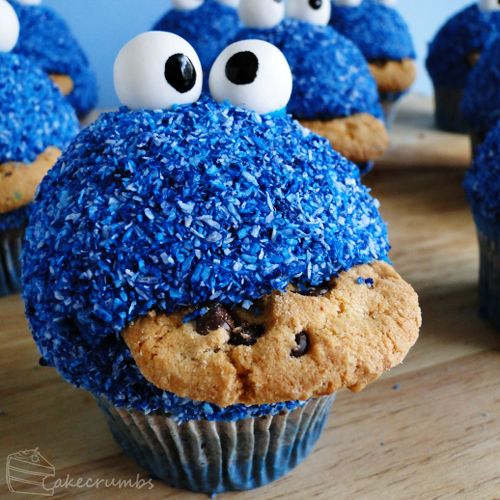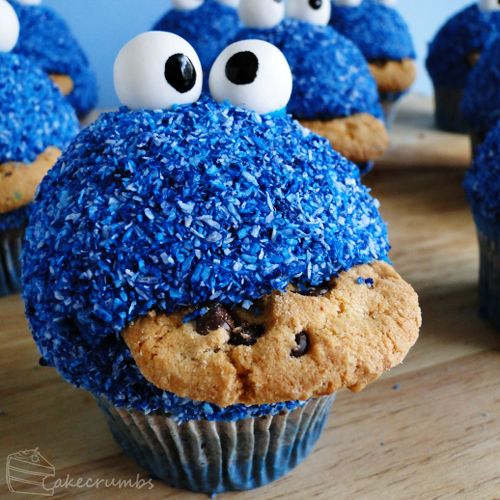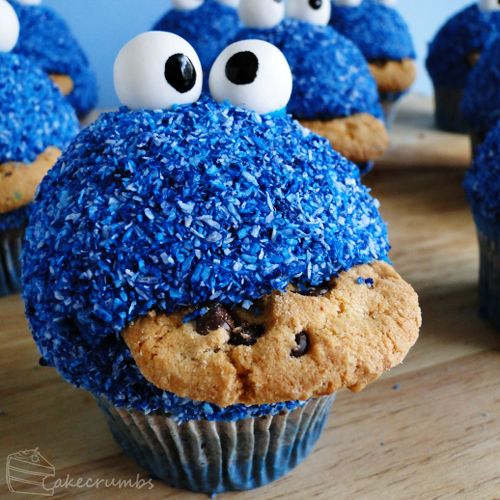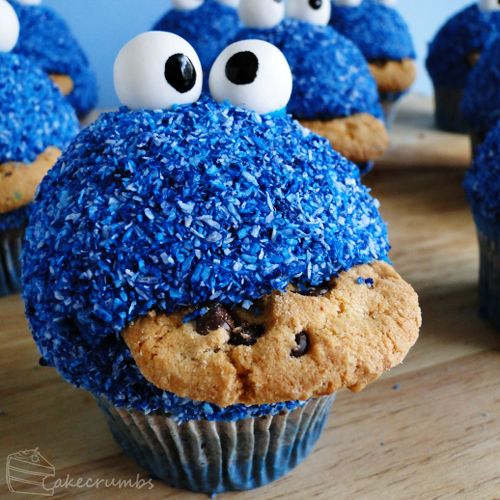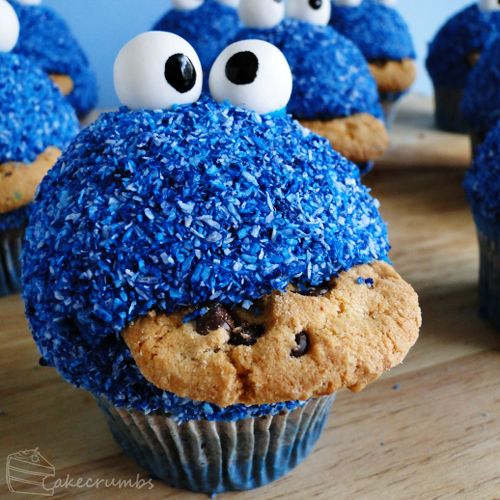 6 cookie monster cupcakes out of 11
Verdict:
Everything I ever dreamed. It was already pretty good yesterday, but setting in the fridge has achieved a much more cookie-dough consistency, and maybe even a bit of an improvement in flavor. On both counts, it retained a great "melt-in-your-mouth" quality. I might use just a little under 2 scoops of water next time, and maybe some salt, but this turned out great. It's also a lot easier to take with me in larger quantities. I haven't tried actually baking with it yet - there's an entire thread for that, and once I get past the novelty of "delicious cookie dough" I'll probably try it out.
One of the things I wondered going into this was how the decreased mass would affect satiety. The answer is that a spoonful or two of Soylent Cookie Dough is surprisingly filling. Eyeballing the pan when I first mixed it up, I'd guess maybe 3 good-sized (moderately heaping) spoonfuls is a meal?
I think the following conversation with a friend pretty much sums up this experiment:
"yeah, I made cookie dough with Soylent, so now I can just eat healthy cookie dough all day and not care."
"so? I could just eat cookie dough too. Eating whatever you want is part of an adult."
"yeah, but it's good for me"
"cookie dough doesn't need to be healthy, it just needs to be delicious."
"yeah, but I get both."
"…hax."
"yup."
To reiterate - I can eat cookie dough all day and it's healthy. If this does not resonate with you, then I apologize on behalf of your childhood.
And to finish off this entry, a picture, which I only just now realized was fairly blurry:


(this is maybe a quarter to a fifth of the total dough produced)
‍
---
‍
Experiment 1:

Instant potatoes
Experiment log:
Preparation:
A simple experiment to start. I followed the instructions on the back, but substituted Soylent for milk.
(…except I didn't have a measuring cup handy, so I used approximate measurements, altering as needed until it seemed right. It's instant potatoes. Not complex.)
Taste test: Mediocre Decent
Okay. Not great. Not terrible either. I have not previously had the box version of this brand, but I'd have to say not quite as good as the pouch version on its own. Certainly edible though, with butter and salt.
---- Edit: ----
Upon re-trying this combination with more correct measurements, it turned out more agreeable. The potato flavor was less overwhelmed, and the consistency was considerably improved.
Irregularity rating:

3 mixed-up potato heads out of 10
Verdict:
Worth trying if you happen to have a box of potatoes lying around. It's Soylent-y potatoes, which isn't bad, but it no longer really tastes like mashed potatoes. ( edit: See above)
This experiment was an underwhelming start to "Abnormal experiments". I'll do a more interesting one next time.