I've had a few brownie experiments come out very "cake like", but today I made my first actual intentional Soylent cake!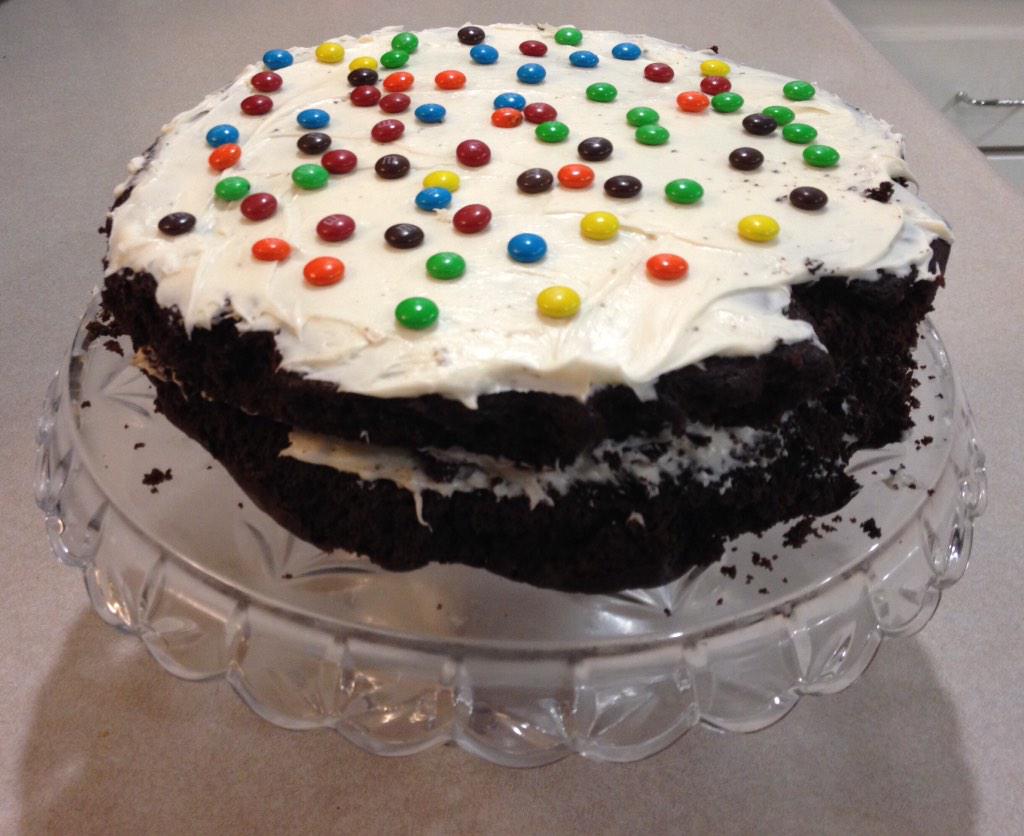 Looks great, waiting to try it till tomorrow though, my other half is already in bed and I want us to test it at the same time.
It came out very very crumbly, was rather difficult to stack the layers but I managed it with only a moderate mess.