Continuing the discussion from Soylent Weekly Update 4/16:
I did indeed find neat things, and thought I'd share them:
RSVP Endurance Stemless Wine Glasses (18oz) -21.99$32.99 pair / $11.45ea (Amazon Prime)
StainlessLUX Two-tone Harmony Stainless Steel Tumbler (12 Oz) -$10 (Amazon Prime)
StainlessLUX Stainless Steel Drinking Glass:

8oz -$9.60 and
18oz -$10 (both Amazon Prime)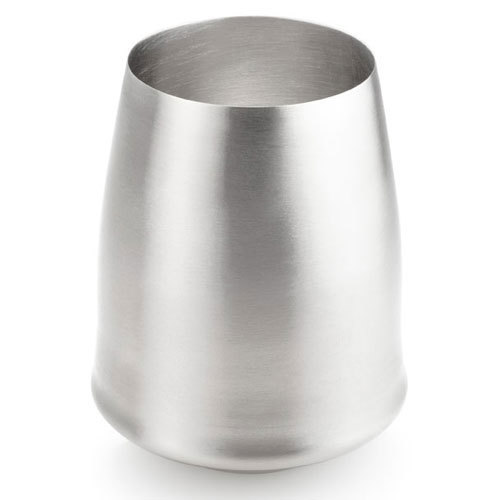 GSI Outdoors Stemless Wine Glassÿ-ÿStainless (10oz) -$11.95+~$6ship (SunnySports)
"Tumbler" (??oz) -$9.90 (Amazon Prime)
---
Among these, the StainlessLux seem to be the only ones that might stack nicely, but I think I might be leaning toward the RSVP just for their sheer classiness. I may edit this post to add new stuff if anyone else happens across any others worth mention.
I'm also curious, from any DIY'ers willing to share - anyone have opinions on the 18oz vessel size? Decent for multiple smaller meals over a day? Unnecessarily big? Too small?
---
EDIT: Aggregating more links by other people: